Eastern Polypack Company Limited
Manufacture and distribution of plastic packaging by Eastern Polypack Co., Ltd.
"EPP"
Eastern Polypack's main business is manufacture and distribution of disposable plastic packaging for food and beverage, for example, drinking cups, food containers, plates, and bowls. All products are manufactured under the trademark of "EPP". EPP brand is well recognized as premium products among food and beverage industries at every level. Last year, the Company launched new trademark, which is "eici", in order to expand the business to the non-premium product market.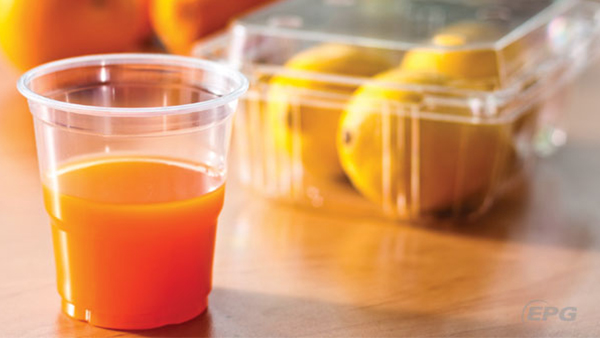 EPP products are categorized into 2 main types
Plastic Packaging
The products manufactured and distributed by EPP are:
Beverage packaging, for example, cold cup, hot cup, lid, and straw, are manufactured from many types of plastic, such as (1) Polypropylene (PP), (2) Polystyrene (PS) – General Purpose Polystyrene (GPPS), High Impact Polystyrene (HIPS), K-Resin, and (3) Polyethylene Terephthalate (PET).
Food packaging, for example, frozen food box which is high heat-resistant in microwave level, bakery box, fruit box, egg tray, and sauce cup, are made of the same plastic types for beverage packaging, depending on its qualification.
Plastic sheet
Eastern Polypack Co., Ltd. manufactures and distributes plastic sheet to customers in many industries who will transform plastic sheet to be their product, such as automotive parts, bottle and can pads, billboards, and various forms of roofing. Plastic sheets are made of various types of plastic, which are Polypropylene (PP), Polyethylene Terephtalate (PET), Polystyrene (PS), Polycarbonate (PC), and Acrylonitrile Butadiene Styrene (ABS).
Eastern Polypack has 2 manufacturing bases in Thailand; the first one is situated in Pluak Daeng district, Rayong province, while the second one is located in IPP industrial Park, Nikhom Phatthana district, Rayong province, with total manufacturing capacity of 32,000 tons/year.