EPG Innovation Center Company Limited
Creative innovation Organization
EPG Innovation Center Company Limited
EPG Innovation Center Co., Ltd. (EIC) conducts the research and development and testing for the materials and products, including calibration. EIC is an important organization supporting the research and development of EPG. In addition, EIC is one of the modern private polymer research lab centers in Thailand. With technology performance, testing tools and equipments, operation method, and experience of testing, EIC can provide services of product analysis and testing according to the test standards in the acceptable international level about rubber, plastic, metal, packaging, and automotive parts; moreover, dimensional and temperature calibration services can also be provided. Currently, testing services are also offered to other external companies.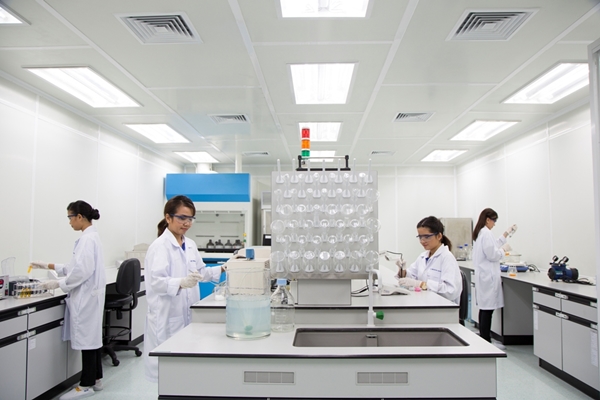 The outstanding technology is as follow:
Vibration Resistance Test; the test aim to assess Product quality under the condition of different type of vibration such as frequency / duration and length of time. The Test can be conduct either in horizontal or vertical in three different directions while control for the humidity and temperature in the chamber Testing room at the same time. The customer from automotive industries and Electronics products that rely on logistic transportation via Trucks / Train / Airplane and Ship are some of the major customer that interest in this test.
Fire Testing is used for testing the ignition and flammability of materials; the testing tools are up to many important standards of the world, for example, Cone Calorimeter, UL, and LOI, which are used to test the insulation and all types of plastic according to the standards of UL, EN, FM, DIN, GB/T, BS, ASTM, and ISO.
Walk-in Chamber is the technology used to simulate conditions to check for real product changes under temperature and relative humidity; by that it can handle temperatures between -50 and 150°C and humidity of 15 to 95% RH. This technology is mostly used in testing the automotive parts and construction materials according to the standards of each automotive company (Customer Method).
Salt Spray Test is metal corrosion monitoring technology under various atmospheres according to the standards of ASTM, JIS and ISO.
EPG Innovation Center Co., Ltd. (EIC) received standard certification of ISO 9001:2015 / ISO/IEC 17025:2005 / private analytical laboratory Registration number W-230. In January 2017, EIC received 'Ford Laboratory Accreditation' which is the certified 54 listed of testing on colored products, and soft trim materials from Ford Motor Research and Engineering (Nanjing) Co.,Ltd. This enables EIC to be able to support the test in the Ford's standards, and provide test to Ford's customer. This is a significant advance accepted and recognized by many world-class companies.