Manufacture and distribution of automotive parts and accessories by Aeroklas Co., Ltd. and subsidiaries and Joint Ventures
"Aeroklas"
Aeroklas Co., Ltd. is the world leading manufacturer of automotive parts and accessories with product designs and development under Aeroklas' patents. Aeroklas's automotive parts and accessories are used for decoration and supplement to enhance efficient use of pick-up trucks.
Aeroklas's distribute the product both domestic and international market under the Brand "Aeroklas" "TJM" "Flexiglass" and "Bocar"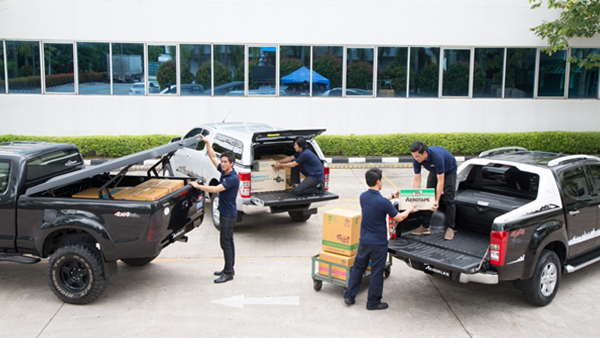 Products
Aeroklas' main products are:
"Bed Liner"
Bed liner is installed on the trunk for increasing durability and loading performance. Aeroklas is the sole and first manufacturer in the world who develops technology and owns patent of installation system with no drilling required but using plate instead. Aeroklas' bed liner is made of HDPE (High Density Polyethylene).

"Canopy"
Canopy is installed on the trunk for enlarging passenger space as well as increasing safety to the carried loading. Aeroklas is the first manufacturer who manufactures and distributes special ABS Alloy canopy under Aeroklas' specific formula. Comparing to other brands, Aeroklas' canopy is lighter, with 2 layers being seamlessly integrated into a single piece. ABS Alloy canopy can prevent destructive impact of external high temperature while keeping internal temperature at a steady level. In addition, the ABS Alloy canopy also enhances safety in case of accident, as ABS Alloy does not crumble or breaks into sharp pieces upon impact and the product is also recyclable.

"Deck Cover"
Deck cover is a part installed at the back of the trunk with no drilling required while being lockable. Deck cover is designated to protect storage of materials in the trunk, protect against dust and rain as well as to upgrade the look of pickup truck. Aeroklas' deck cover is made of Polycarbonate ABS (PC-ABS); the material is hard, resilient while the weight is much lighter compared to other competitive products.

" Side Step"
Aeroklas' side step is designed for SUV car and off-road pickup truck. The side step is used for providing easy step when accessing the car. The product is made of Polymer Alloy which has light weight and is environmentally friendly.

Other Products
Aeroklas has wide ranges of parts and accessories for pickup truck and passenger car including automotive parts for agricultural vehicle and multipurpose plastic sheets used in agricultural business.
Products under TJM Brand
TJM products Pty Ltd started its operation in Australia in 1973. The Company has established a long history of being a distributor of TJM brand. TJM distributes the products through 3 owned corporate stores, distribution channels and other automotive shops around Australia.
TJM is both expert and pioneer of the 4WD car accessories. The products by TJM are well trusted in regarding of design innovation and quality control of manufacture. The example of TJM product include: front and rear bumper, suspension, winch, and other outdoor accessories
Products under Flexiglass Brand
Flexiglass Pty. Ltd. commences its operation in 1949. The company operates the distribution of the automotive and accessories product for both 2 wheel drive and 4 wheel drive pick-up truck in Australia. The notable products are the Canopy and Trays. Flexiglass currently have 5 ownes branches and distributors and dealers in their network across Australia.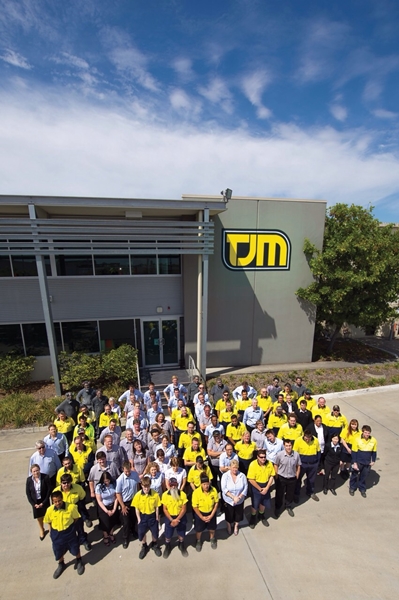 Aeroklas has 3 manufacturing bases located in Thailand China and Malaysia. However, the main manufacturing base remains in Thailand at IPP Industrial Estate, NikomPattana district, Rayong, and the manufacturing base in China is established in Shanghai, while the oversea subsidiaries in USA and Australia are delegated as distribution centers for its own territory and neighboring countries.
Subsidiaries of Aeroklas Co., Ltd
Aeroklas USA Inc. (USA)
Aeroklas Australia Pty Ltd. (Australia)
Aeroklas (Shanghai) Co., Ltd. (China)
Aeroklas Malaysia Sdn.Bhd. (Malaysia)
Subsidiaries of Aeroklas Australia Pty Ltd.
TJM Products Pty.Ltd. (Australia)
Flexiglass Challenge Pty.Ltd. (Australia)
Subsidiaries of TJM Products Pty.Ltd.
TJM Off-Road Products Inc. (USA)
TJM Products MEA DMCC (UAE)
Investment in Joint Venture of Aeroklas Co., Ltd
Aeroklas Duys (Pty.) Limited (South Africa)