Manufacture and distribution of thermal insulation By Aeroflex Co., Ltd., Subsidiaries and Joint ventures
"Aeroflex" (AFC)
Aeroflex Co., Ltd. is the world major manufacturer of thermal insulation using Ethylene Propylene Diene Monomer (EPDM) which the company invents and continually conducts research and development; this invention is guaranteed with many patents, and expanded its sales to more than 100 countries across the world. Aeroflex's thermal insulation outclasses its competitors with capability to operate in wider range of temperature between -200°C to 125°C. It is resistant to weather with high humidity and is also friendly with environment. Aeroflex's products are broadly used in order to save energy by maintaining temperature constant in air conditioning system as insulation in the air ducting system and indoor chilled water / hot water piping, and piping insulation to prevent condensation.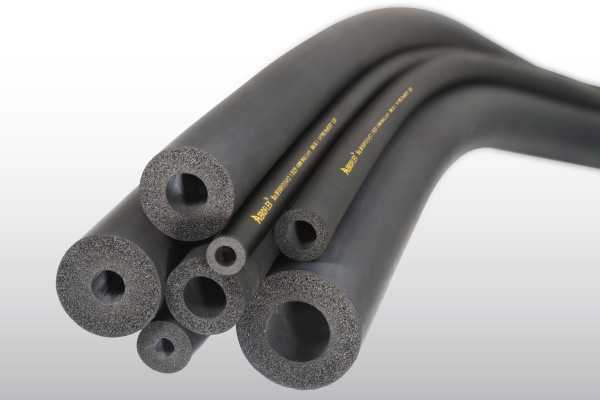 Aeroflex's insulations are distributed worldwide under 3 brand names (Trademarks): "AEROFLEX" "AEROCEL" and "CELFLEX"
At present, Aeroflex's total manufacturing capacity of EPDM insulation is 24,000 tons/year and NBR insulation is 20,000 tons/per year from 5 manufacturing bases, locating in different countries across the globe which are Thailand, USA, India and China (2 bases). Additionally, Aeroflex conducts license business in 1 manufacturing bases in Russia. Accordingly, Aeroflex is assured of its performance to meet wide scope of requirements to ensure customers satisfaction.
*Remark: Two production bases in china are consisting 1) Aeroflex Polymer Technologies (Shanghai) Co., Ltd. (APT) which is the subsidiaries of EPG and 2) Aerocel Construction Material (Jiangsu) Co., Ltd. (ACM) which is the joint venture of Aeroflex.
Subsidiaries of Aeroflex Co., Ltd
Aeroflex USA Inc. (USA)
APS Co., Ltd (Thailand)
Associate of Aeroflex Co., Ltd
Aerocel Construction Material (Jiangsu) Co., Ltd. (China)
ALP Aeroflex India Private Ltd. (India)